LAURA DODD, Administrator
In 2002, there came an opening for a day shift med. technician. St. Andrew's Place had a really great name in the community, Laura said, and she wanted to work here. When our Office Manager position came available, Laura made the leap from med. technician. Ten years later, she jumped at another chance for personal growth, becoming Administrator. She most enjoys the fact that our assisted living community is like a big family and that all St. Andrew's Place residents came here to live. That's important to her — being a part of that quality of life.
Email: standrew@olypen.com
DANICA HAMILTON, Office Manager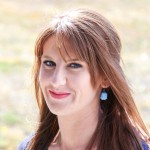 Danica enjoys coming to work at St. Andrews Place feeling like it's her home, too. Danica worked previously for St. Andrew's Place as a medical technician before taking a couple years off to raise her children. She always wanted to return to St. Andrew's Place. She loves talking to the residents and hearing their stories.
Email: stapoffice@olypen.com
JAMIE RUSNAK, Healthcare Coordinator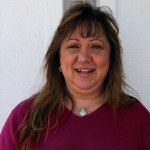 It falls to Jamie to train, oversee and coordinate nurse's aides and caregivers; follow up with doctors regarding appointments and orders; and chart and schedule. Or, as Jamie puts it, the Healthcare Coordinator is "a social worker, a mother. I write the pieces, and they (nurse's aides, caregivers) finish the puzzle." So great to have you back!
Email: staphealth@olypen.com
JOHN OZIMKOWSKI, Activities Director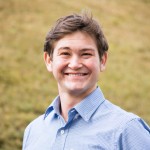 Just moving here from Portland, John participated in the capstone project in communication and aging where he interned at 4 different assisted and independent living centers. John brings energy and the ability to create activities that create inclusivity, helping the residents remember by redrawing good memories. He is currently taking online classes, working towards his masters in counseling and rehabilitation.
Email: stapactivity@olypen.com
JIM DESSER, Director of Maintenance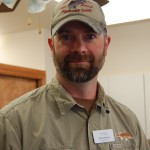 Jim is excited to be living on the peninsula; he enjoys the area and being outside. With many years of experience in carpentry and maintenance under his belt: Jim has a lot to look forward to.  He loves the diversity here on multiple levels. There are always new tasks to challenge his skills and the residents all have their own needs to accommodate.  "They make me laugh" he says, they have a great sense of humor. If you need something fixed, don't be shy, just ask Jim!
Email:  stapmaintenance@olypen.com
MELISSA MUCK, Director of Food Services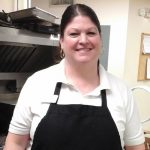 Melissa has worked in the restaurant industry for 25 years, but never in this capacity.  She has enjoyed the new challenges that cooking for a large community has presented. "I'm really glad I got the opportunity to be part of the St. Andrew's Place family. I love making people happy with food!" When she isn't busy whipping up delicious meals in the kitchen she enjoys spending time with her new granddaughter and puppy.
Email:
MORGAN WALDECK , RN
Morgan recently relocated to Port Angeles from Virginia to accept the position as our fulltime RN. As a former Washington resident she jumped at the chance to work at St. Andrew's Place. When she was in the nursing program at Peninsula College she visited St. Andrew's for clinicals and remembered how friendly everyone was.  "I love to spend time with the Residents, talking to them getting to know everybody has been my favorite part of working here so far." Morgan loves the outdoors and spending time riding her horses in her free time.